Review of Typhoon-x Wheels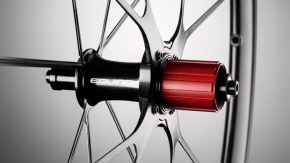 08. February 2016
in cyclist.co.uk
We were pleasantly surprised by the review of Typhoon-x wheels in cyclist.co.uk magazine. According to the reviewer the wheels were perceived as rigid, fast and responsive.
Just a little excerpt for your consideration:
"The result is that the wheel feels incredibly rigid, which has two effects. First, the transfer of power is very direct, making accelerations feel ever so slightly easier than with many other wheels. It's not a massive difference, but it makes the whole bike feel that little bit lighter when you're setting off from low speeds, and offers an increased sense of response to serious inputs of power."
You can read the full review here.