Stolen prototypes on Eurobike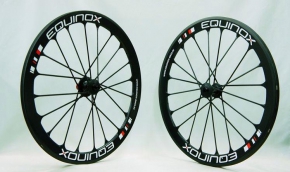 30. August 2014
We promised that we will reveal the new MiRacle wheels on Eurobike. Yet we didn't. Why? Because that chance was taken from us when someone stole testing prototypes from the booth overnight.
We tried to remain cool – what else can you do anyway, even though this caused us a big difficulties as we wanted to exhibit the wheels on upcoming shows (Padova, Birmingham, etc.)
This is the original Facebook post from the very moment when we found out. To be honest, we didn't felt like laughing at all.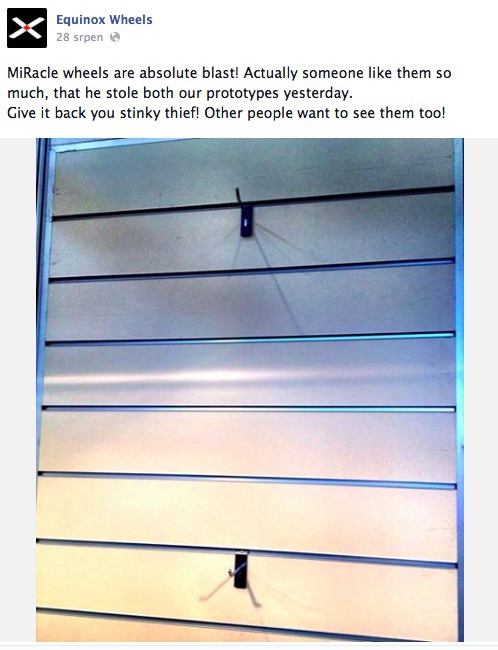 We want to say sorry. Sorry to those who wanted to see the new wheels and who asked us about them. Sorry that we promised something that we failed to accomplish. The wheels are real but unfortunately, we are short on prototypes now.